Paper Street Audio Company is a one-person audio shop where service matters. Audio engineer Paul Kavicky has extensive experience in sound production and will ensure that your project comes out sounding its best. Great audio gear is where it all starts - but it takes both the "ear" and the "gear" to deliver a better quality final product.


Studio Production & Live Sound Capabilities

Studio production work includes tracking, mixing, editing, sound design, remixing, audio post, voiceover, and voice-on-hold. Paul confidently handles all the technical concerns and takes charge as the ringleader of fun, so that working on music is enjoyable at Paper Street Audio Company—like it's supposed to be. Live sound, especially large-scale theatre touring work, is a specialty for Paul. His background in theatre and specialty in sound provide a focused live sound talent.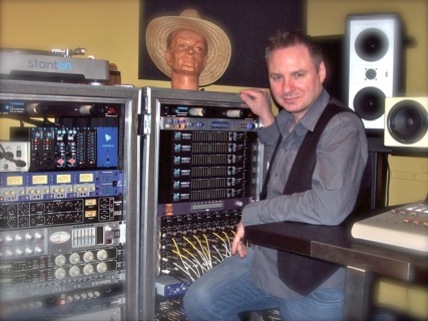 Experience
As an IATSE journeyman, Paul has worked FOH sound as A1 and A2, monitors, and backline;, and performed related stagehand work on a variety of music and theatre productions. He has also done location sound for independent movies, commercials, and other video shorts. With an IA card, traveling card, active passport, workbox, and nicely racked up audio kit, Paul is ready to go with the show to improve your live sound.

Clients
Wicked, Showboat, Peter Pan, CAPA, Balletmet, Mills James Productions, Columbus Junior Theatre, Drew Thomas Productions, Dublin Dance Center, Muskingum College, Wyandot Lake, Music King, DTN Productions, Meister Boo Productions, Crystal Garden, Vaud Villities, Otterbein College, Pounce International, and many others.